Resident Letting Agent Licence Course
(In-Class Or Online)
Coming Soon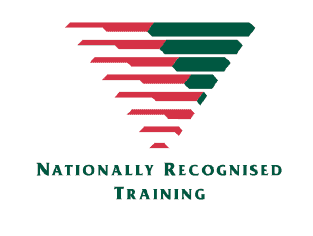 Click the headings below to view information
What is a Resident Letting Agent?
A Resident Letting Agent rents out and manages units within a building complex on behalf of the building's body corporate or owners.  They are responsible for collecting rents and handling all maintenance and management enquiries and issues for the building.
A Resident Letting Agent may live on site at the complex or simply work on site. Many people become Resident Letting Agents as they enjoy the lifestyle and location that many unit complexes offer.
Course Duration
You have up to 9 months to complete this course, starting from the day we send you your login details.
How Do I Start A Career In Real Estate?
To become a resident letting agent in Queensland, you need to do is to obtain your resident letting agent license.  Check your eligibility with the Queensland Office of Fair Trading (OFT) HERE.
Now you're ready to study your real estate qualification with Validum Institute.  Simply submit your details and we'll discuss your career aspirations and which course is right for you.
Once you complete your course with Validum, we will issue your Statement of Attainment certifying your course competency.
Apply online, or in person, with the OFT for your Registration or Licence and include a copy of your Statement of Attainment (note: this may take between 4-6 weeks to be approved).
Start your dream job in real estate.
Do You Have Payment Plans?
ABSOLUTELY!  We customise Payment Plans to suit your needs. Simply call us on (07) 3193 5270 to discuss your budget and payment plan terms & conditions.
At Validum Institute YOU are in control of your payments. No automated deductions from your account and you receive full unrestricted access to your course after your first payment is made.
Enrolment is Quick & Easy
Click on the button below and fill out your details. Once it's completed, you will receive the payment packs to get started.
Will I Need To Sit Any Exams?
NO – there are no exams in resident letting agent course. Just uniquely designed sets of assessments via our very user friendly interactive learner portal. All assessments are open-book and competency based.
If at any time you have questions about assessments, simply contact our trainers and they will be happy to answer all your queries.
A Rewarding Career
Real Estate can be a rewarding career with many benefits:
Financial Freedom

Job Hours Flexibility

NO costly degrees or long qualifications required

NO prior experience required

Variety of career options
There Are 15 Units of Competency in The Resident Letting Agent Course in Queensland:
Upon successful completion of this course, you will be issued with a Statement of Attainment with the following Units of Competency:
CPPREP4001 – Prepare for professional practice in real estate
CPPREP4002 – Access and interpret ethical practice in real estate
CPPREP4003 – Access and interpret legislation in real estate
CPPREP4004 – Establish marketing and communication profiles in real estate
CPPREP4005 – Prepare to work with real estate trust accounts
CPPREP4101 – Appraise property for sale or lease
CPPREP4102 – Market property
CPPREP4121 – Establish landlord relationships
CPPREP4122 – Manage tenant relationships
CPPREP4123 – Manage tenancy
CPPREP4124 – End tenancy
CPPREP4125 – Transact in trust accounts
CPPREP4181 – Manage onsite residential property
CPPREP5006 – Manage operational finances in the property industry
CPPREP4503 – Present at hearings in real estate
These units form part of the CPP41419 Certificate IV in Real Estate Practice.
Eight (8) Sets of Assessments
Uniquely Designed – Available via our user-friendly interactive online learner portal
Nine (9) Months to Complete
Self-Paced Learning – This means that it may not necessarily take you that long to complete the course. The length of time it takes you to complete your course depends on various factors, such as your experience and the time you have available for self-paced study.
How Will The Resident Letting Agent Course Be Delivered?
At Validum Institute, YOU are in control of the way YOU want to learn. That is what our affordable, flexible and customised approach to learning means. Resident letting agent course will be delivered via an interactive online real estate course portal, combined with personal one-on-one trainer support and assessment help when you need it.
Study the way YOU want! It's YOUR choice:
Book into our Student Lounge to study in quiet and meet like-minded people also studying resident letting agent course with direct access to onsite trainers
Study anytime, anyplace, on any device (PC, laptop, mobile, ipad, tablet) with our simple to use and interactive online learner portal
Why not combine both of the above? Access to trainers in person, online, or over the phone support in addition to the interactive online learner portal
Whatever study option suits YOU best, we will help YOU every step of the way.  We pride our success on the success of our students.
Course Duration
You have up to 9 months to complete this course, starting from the day we send you your login details.
Submit Details To Receive 55% OFF
& Claim Your FREE Course Guide & FREE Consultation Today!
Why Enrol With Validum