SAVE 42% ON ENTRY LEVEL COURSE*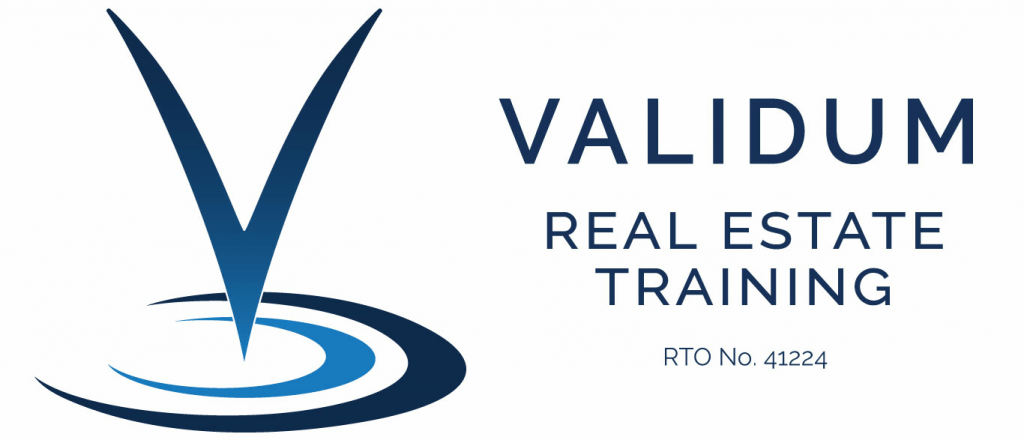 Start Your Real Estate Career Today With Our Registration Certificate Course
Request Course Information & Free Career Consultation
Why Choose a Career in Real Estate?
END OF FINANCIAL YEAR SALE
What is Included in The Registration Certificate Course?
A Registration Certificate Course is the minimum requirement to enter the real estate industry in Queensland. 
Flexible Interest Free Plans
(from $75/w**)
In-Class or Online
Via Learner Portal
4 Specially Designed Sets of Assessment
No Exams or Tests! All Open Book Assessment
Unlimited Re-submissions
& Attempts​
Study on Any Device
(PC, Mac, Mobile)​
Personalised Support
& Feedback​
7 Nationally Recognised Units
of Competency
You Have up to 6 Months to
Complete The Course
Have a question? Our training consultants are here to help!
PAYMENT PLANS AVAILABLE FROM $75 PER WEEK**
Why Are We Considered Queensland's Top Real Estate Training Institute?
Your new career is only a course away
Starting your career in real estate is quick and easy
Step 1
Speak With a Consultant
Submit your details below to book a private consultation with one of our training consultants. We'll discuss your needs and help select the right course for you.
Step 2
Enrolment is Quick & Easy
Once you have completed your Enrolment Form and paid for your course upfront, or your first instalment, you'll receive your log in details to start straight away with full course access.
Step 3
Online Learning Portal With Unlimited Re-Submissions
Your course will be delivered via an interactive online learner portal. Study at home, work or in our student lounge, with trainer support if needed and personalised assessment feedback.
Ready to start your exciting new career? Speak with your personal training consultant today
END OF FINANCIAL YEAR SALE
Frequently Asked Questions
Validum Institute is Queensland's best dedicated real estate training provider.
We pride ourselves on our high standard of customer service not only when you enrol, but right through your entire course and after you receive your Statement of Attainment.
It is our commitment to ensure that Validum Institute graduates not only have the qualification they need, but are equipped with the skills, knowledge and confidence to succeed in the real world of real estate.
5 Star Reviews on Facebook & Google
I would like to thank the team at Validum Institute for there assistance in completing my recent Real Estate Licence course i completed, Wei-Loong was helpful with any questions or direction i needed, i would not hesitate to recommend them to anybody at all, a friend is enrolled at the moment via my recommendation, thanks again,Allan Tingate
allan tingate
05:30 04 Jul 20
I had a interest in doing the Property Managers Course, but ended up doing the Full Real Estate Licence Course. I can not recommend Validum Institute enough. There ongoing support through the training was very professional and the delivery was to a high standard and relevant to the industry needs. I have now enrolled into the Certificate IV to continue my training which will give me a national registered qualification in Property Services. Thanks to all the team for there help and support and giving me the foundation skills for a new exciting career in a new industry.
The team at Validum Institute were great. The registration process was easy, responsiveness to questions I had were timely and the quality of the course material was high. I would highly recommend the Validum team if you are considering enrolling in a course they are offering.
The team at Validum Institute were great. The registration process was easy, responsiveness to questions I had were timely and the quality of the course material was high. I would highly recommend the Validum team if you are considering enrolling in a course they are offering.
Andrew Wines
02:18 30 Jun 20
I have just completed my Statement of Attainment with the Validum Institute.I thought the course was going to be a huge task however I have completed the course material in 4 short months and have worked full-time. The Validium Institute has been very helpful with regards to assisting through the entire process. All that is needed is a phone call to one of the trainers and they will get back to you to explain your query. I highly recommend the Institute and look forward to calling and meeting the Staff and Directors in the near future. I have trained with other Registered Training Organisations in the past (also a trainer myself) and have found the Validium Institute to be a "breath of fresh air".Thanks Validium
Excellent training organisation - I would highly recommend. The trainers were extremely supportive and the learning materials and portal made the course really seamless.
Marissa Maslen
22:03 28 Jun 20
I spent a considerable amount of time researching courses offered in Real Estate and settled on Validum Institute. I highly recommend the team at Validum Institute for their well-constructed Real Estate Courses. I have just completed my course and the trainers were professional and helpful whenever assistance was required. The course itself was logical, true to real world scenarios and good value for money.
John Bragg
10:38 27 Jun 20
Very easy to talk to and package well presented. Trainers are very knowledgeable highly recommended
Aaron Lord
13:59 26 Jun 20
Just completed a certificate with Validum and can't speak highly enough of the staff whom I had contact with and how user friendly the online course was to follow. Am considering further qualifications with Validum due to the confidence the staff instilled in me and the great support offered.
Very professional and quick to respond to queries, would definitely use them again or recommend to a friend.
Sam Spencer
06:10 19 Jun 20
Received my Statement of Attainment today and I am super excited to enter the real estate industry!! I started my full agent course on the 28/5 and completed it within 3 weeks, booked the roleplay's with Validum at the beginning of this week (were my last two tasks that I needed to complete) and I had lots of fun with Wei-Loong, he was extremely helpful and we had a good laugh during the roleplay's! Was not stressful at all and felt like I could truely be an agent in the scenario! Thankyou so so much Validum, I knew nothing about the real estate industry when I signed up but now that's a different story! If anyone would like to complete a real estate course which is practical, straight forward and will assist you in all elements of the industry, then Validum is 110% the way to go!! 👩‍🎓🥳❤️🙌 Validum all the way!! 11/10!!
The help is always there when you need it.
Hi I've just finished my certificate IV in realestate.I found the course very helpful in the way its designed to train you. Clever really!When I needed to get phone help there was help straight away and the people were extremely great to deal with.I would highly recommend them.thanks again Matt Briggs
I have just completed my certificate IV in property services and I can not commend the staff at Validum Institute enough. Their staff are extremely helpful, friendly and were quick to respond to any queries I had. Thank you Validum for your help with my journey into real estate.
During the "Stay at home" period, I registered with Validum Institute and recently obtained my full real estate licence. The entire staff at Validum were very helpful and supportive to insure my success. From administrators to trainers and directors, all willing and there to see you through all courses. I would not hesitate to recommend them.
START YOUR NEW CAREER TODAY
Request Course Information & Free Career Consultation​
Start Your New Career With Queensland's Top Real Estate Training Organisation
Please fill in your details below and one of our team will be in contact to organise your free career consultation
WE WILL BE IN TOUCH SHORTLY
Validum Group Pty Ltd (RTO 41224)
Phone: 07 3193 5270
Email: admin@validumgroup.com.au
*Terms & Conditions Apply
% Discount applies to the RRP for the Registration Certificate Course only.
% Discount is for Upfront Payment only and does not apply to Interest Free Payment Plans or any other offers
Promotional Sale is Limited Time Only and subject to change at any time.
** Terms & Conditions Apply
Interest Free Payment Plans are governed by the terms and conditions of payment plans outlined in the Student Handbook.
Interest Free Payment Plans are not applicable to upfront payment prices and discounts.