Full Real Estate Agent Licence
(includes the CPP41419 Certificate IV in Real Estate Practice qualification)
(In-Class or Online)
Own and Manage an Agency or be an Independent Contractor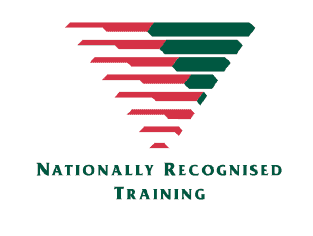 Click the headings below to view information
What is a Fully Licenced Real Estate Agent?
A licenced real estate agent looks after the selling and buying and/or leasing of houses. As a fully licenced real estate agent, you will be able to:
Manage and run your own agency
Market properties for sale and / or rent
Find suitable renters / sellers / purchasers for properties
Prepare contracts for sale / purchase / rental agreements
Conduct property inspections and appraisals
Prepare and pitch client presentations
Handle all property related correspondence and statements
Manage trust accounts and business finances
Most importantly, a Full Real Estate Licence allows you to own and manage a real estate agency, and act as principal licensee. You can also work as an independent contractor and contract your services to an established agency.
Course Duration
You have up to 12 months to complete this course, starting from the day we send you your login details.
How Do I Start A Career In Real Estate?
To become a real estate licenced agent, or agency owner in Queensland, you need to do is to obtain your Real Estate License.  Check your eligibility with the Queensland Office of Fair Trading (OFT) HERE.
Now you're ready to enrol your real estate licence course with Validum Institute.  Simply submit your details and we'll discuss your career aspirations and which course is right for you.
Once you complete your course with Validum, we will issue your Statement of Attainment certifying your course competency.
Apply online, or in person, with the OFT for your Registration or Licence and include a copy of your Statement of Attainment (note: this may take between 4-6 weeks to be approved).
Start your dream job in real estate.
Do You Have Payment Plans?
ABSOLUTELY!  We customise Payment Plans to suit your needs. Simply call us on (07) 3193 5270 to discuss your budget and payment plan terms & conditions.
At Validum Institute YOU are in control of your payments. No automated deductions from your account and you receive full unrestricted access to your course after your first payment is made.
Enrolment is Quick & Easy
Click on the button below to complete the enrolment form and pay for your course.
Will I Need To Sit Any Exams?
NO – there are no exams at Validum Institute. Just uniquely designed sets of assessments via our very user friendly interactive learner portal. All assessments are open-book and competency based.
If at any time you have questions about assessments, simply contact our trainers and they will be happy to answer all your queries.
A Rewarding Career
Real Estate can be a rewarding career with many benefits:
Financial Freedom

Job Hours Flexibility

NO costly degrees or long qualifications required

NO prior experience required

Variety of career options
There Are 19 Units of Competency in The Full Real Estate Agent Licence Course in Queensland.
Upon successful completion of this course, you will be issued with a CPP41419 Certificate IV in Real Estate Practice, and the applicable record of results for the following Units of Competency:
CPPREP4001 – Prepare for professional practice in real estate
CPPREP4002 – Access and interpret ethical practice in real estate
CPPREP4003 – Access and interpret legislation in real estate
CPPREP4004 – Establish marketing and communication profiles in real estate
CPPREP4005 – Prepare to work with real estate trust accounts
CPPREP4101 – Appraise property for sale or lease
CPPREP4102 – Market property
CPPREP4103 – Establish vendor relationships
CPPREP4104 – Establish buyer relationships
CPPREP4105 – Sell property
CPPREP4121 – Establish landlord relationships
CPPREP4122 – Manage tenant relationships
CPPREP4123 – Manage tenancy
CPPREP4124 – End tenancy
CPPREP4125 – Transact in trust accounts
CPPREP4503 – Present at hearings in real estate
CPPREP4506 – Manage off-site and lone worker safety in real estate
CPPREP5006 – Manage operational finances in the property industry
CPPREP5010 – Manage customer service activities in the property industry
Ten (10) Sets of Assessments
Uniquely Designed – Available via our user-friendly interactive online learner portal
Twelve (12) Months to Complete
Self-Paced Learning – This means that it may not necessarily take you that long to complete the course. The length of time it takes you to complete your course depends on various factors, such as your experience and the time you have available for self-paced study.
How Will The Real Estate Agent Licence Course Be Delivered?
At Validum Institute, YOU are in control of the way YOU want to learn. That is what our affordable, flexible and customised approach to learning means. Real estate licence course will be delivered via our interactive online real estate course portal, combined with personal one-on-one trainer support and assessment help when you need it.
Study the way YOU want! It's YOUR choice:
Book into our Student Lounge to study in quiet and meet like-minded people also studying real estate licence course with direct access to onsite trainers
Study anytime, anyplace, on any device (PC, laptop, mobile, ipad, tablet) with our simple to use and interactive online learner portal
Why not combine both of the above? Access to trainers in person, online, or over the phone support in addition to the interactive online learner portal
Whatever study option suits YOU best, we will help YOU every step of the way.  We pride our success on the success of our students.
Course Duration
You have up to 12 months to complete this course, starting from the day we send you your login details
Submit Your Details To Receive Your
Free Course Guide & Consultation.
We've trained over 11,000 students so we understand you want your questions answered fast and when you do need it. Read our 900+ 5-star reviews!
How Do I Get Help With My Course?
Contact our trainers personally, via phone, zoom or even face to face! Fully qualified agents and property managers are our trainers at your fingertips!
How Do I Study My Course?
In class via our student lounge with FREE Wi-Fi and parking, one-on-one personal tutoring or Online! You choose!
Are There Exams in My Course?
No Exams – Open-Book assessments via our very user-friendly interactive learner portal.
What Happens When I Finish My Course?
Want help getting a job? We connect you with agencies and dedicated industry recruiters.
Validum can customise plans to suit your budget. Call us to discuss the terms and conditions and also course options.
How Do I Get My Real Estate Licence?
You need complete your course, and then check your eligibility with the Office of Fair Trading. You must be 18 years of age and have no criminal or bankruptcy history to apply for your licence.
Free Priority Marking & Recognition of Prior Learning (incl FREE career consultation).
Nationally Recognised Training
Validum Institute is Nationally Recognised provider which means they deliver approved and compliant training for the real estate industry that is recognised across Australia.
Join Over
11,000 Students
Who Have Enjoyed Validum Courses
/

/

Full Real Estate Agent Licence (CPP41419 Certificate IV in Real Estate Practice) (In-Class or Online)