Queensland Real Estate Courses
Choose Your Career Path Below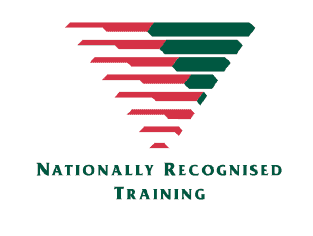 Salesperson And Property Manager Course (Registration Certificate)
A Registration Certificate is the minimum requirement you need to work in the Real Estate industry in Queensland. The Registration Certificate course is for those wanting to start in the real estate industry by working in an existing agency as a real estate salesperson or property manager.
Full Real Estate Agent Licence
(includes the CPP41419 Certificate IV in Real Estate Practice qualification)
A licenced real estate agent looks after the selling and buying and/or leasing of houses. Most importantly, a Full Real Estate Licence allows you to own and manage a real estate agency, and act as principal licensee. You can also work as an independent contractor and contract your services to an established agency.
Upgrade to Full Licence
(includes the CPP41419 Certificate IV in Real Estate Practice qualification)
An Upgrade Course is simply studying the additional Units of Competency that you need to reach the next level of real estate licensing requirements. You have up to 6 months to complete this course, starting from the day we send you your login details.
Real Estate Auctioneer Licence Course
A Real Estate Auctioneer Licence is a course that enables you to become an auctioneer. Auctions have become a very popular way to market properties. This course will give you skills and Units of Competency to be able to conduct and sell real estate property by auction.
We've trained over 10,000 students so we understand you want your questions answered fast and when you do need it. Read our 900+ 5-star reviews!
How Do I Get Help With My Course?
Contact our trainers personally, via phone, zoom or even face to face! Fully qualified agents and property managers are our trainers at your fingertips!
How Do I Study My Course?
In class via our student lounge with FREE Wi-Fi and parking, one-on-one personal tutoring or Online! You choose!
Are There Exams in My Course?
No Exams – Open-Book assessments via our very user-friendly interactive learner portal.
What Happens When I Finish My Course?
Want help getting a job? We connect you with agencies and dedicated industry recruiters.
Validum can customise plans to suit your budget. Call us to discuss the terms and conditions and also course options.
How Do I Get My Real Estate Licence?
You need complete your course, and then check your eligibility with the Office of Fair Trading. You must be 18 years of age and have no criminal or bankruptcy history to apply for your licence.
Free Priority Marking & Recognition of Prior Learning (incl FREE career consultation).
Nationally Recognised Training
Validum Institute is Nationally Recognised provider which means they deliver approved and compliant training for the real estate industry that is recognised across Australia.
Join Over
10,000 Students
Who Have Enjoyed Validum Courses
I like Validum's course structure, I can arrange my time very flexibly. Spending about 1 year, I learned a lot of knowledge and skill about the real estate

...

industry. And the trainers (Trent and Matthew) were very helpful and positive, they gave me the feedback immediately. From my point of view. Validum is the best real estate course training institute. I am very happy to choose Validum to learn this course. Thanks.

read more

Yingqiong CAI
06:35 28 Sep 22
If I could give them 6 stars I would. The trainers are great at helping you understand the content and any questions are answered with urgency and attention to

...

detail.

read more

Matt Taylor
03:15 27 Sep 22
I have just completed my full real estate licence and Cert IV with Validum. I found the course to be very well structured with great content. It has given me

...

the confidence that I have the relevant skills and knowledge to step into the real estate industry and be productive immediately. I enjoyed the flexibility of studying online and the trainers (Michael and Trent) were really positive, polite and responsive. In my experience, Validum is the best real estate RTO in the business and I wouldn't go anywhere else. Thanks Victor and the awesome team at Validum.

read more

Joe Rigney
03:10 20 Sep 22
Excellent exeperience. Great service, super friendly and helpful crew and trainer Stephan was great! The LMS for all the online courise was great and easy to

...

use.

read more

The team at Validum Institute were sensational. The team was always more then happy to accommodate any needs regarding the course, I seriously couldn't

...

recommend them enough!

read more

George Noble
05:08 19 Sep 22
Great service. The service is the way it should be for training. Avoid the issues out there with other companies. 5/5! Thanks again.

Great experience. I honestly think this is the best online platform and learning experience I have had. The material was perfect and the learning platform was

...

so easy to use witb zero technical defects or issues. Super fast. As well as the coaches available they were a great help and I didn't wait for ever to get help. Thank you Valium team 🙂

read more

Nawal Awad
01:29 17 Sep 22
Thank you Validum institute for helping for through out my course . Also possible making my certificate 4 in real estate. I never wanted online course to do

...

but you made it happened possible.Special thanks to Mr Michael ( Trainer) & Mr Trent for supporting through out course . Receptionist Kate was very polite & Gentle to reply call & booking my students lounge.I will highly recommend to do course with them .

read more

MONIKA GROCERIES
05:28 14 Sep 22
Only good things to say about Valium.Great staff who are available to assist whenever.Fast marking of components, great feedback with marked

...

assessments.Overall would recommend anyone to consider using valium to attain their certs.

read more

Andrew Hanh
09:55 13 Sep 22
Great institute for getting realestate certificate. Very helpful and friendly. I will highly recommend this institution.

Amar Cheema (Ammy)
01:43 13 Sep 22