Queensland Real Estate Courses
Choose Your Career Path Below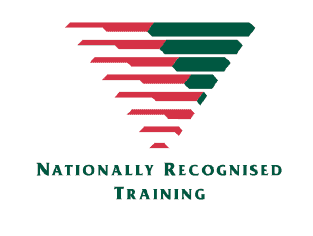 Salesperson And Property Manager Course (Registration Certificate)
A Registration Certificate is the minimum requirement you need to work in the Real Estate industry in Queensland. The Registration Certificate course is for those wanting to start in the real estate industry by working in an existing agency as a real estate salesperson or property manager.
Full Real Estate Agent Licence
(includes the CPP41419 Certificate IV in Real Estate Practice qualification)
A licenced real estate agent looks after the selling and buying and/or leasing of houses. Most importantly, a Full Real Estate Licence allows you to own and manage a real estate agency, and act as principal licensee. You can also work as an independent contractor and contract your services to an established agency.
Upgrade to Full Licence
(includes the CPP41419 Certificate IV in Real Estate Practice qualification)
An Upgrade Course is simply studying the additional Units of Competency that you need to reach the next level of real estate licensing requirements. You have up to 6 months to complete this course, starting from the day we send you your login details.
Real Estate Auctioneer Licence Course
A Real Estate Auctioneer Licence is a course that enables you to become an auctioneer. Auctions have become a very popular way to market properties. This course will give you skills and Units of Competency to be able to conduct and sell real estate property by auction.
Meet Our Students
Listen To Their Success Stories
Real Estate Administrator & Sales Support (REMAX)
Tamara Sinigalia shares her story of transitioning into a career in real estate as a single working mum. Learn her challenges and tips of making it in the first year in real estate.
Tamara Sinigalia Studied The Sales Agent (Registration Certificate) Course
Become a Sales Agent, Property Manager or Administrator with the entry level Registration Certificate Course. This is the minimum requirement to work in a QLD real estate agency.
Study in-class in Our Student Lounge With 1 on 1 Tutoring (Unlimited) or Online (Your Choice)

Only 7 Specially Designed Sets of Assessments​

12 Nationally Recognised Units of Competency (Office Fair Trading Compliant)​

Complete As Fast As You Like (You Have Up To 6 Months)
Lead Agent Ray White Rochedale
George had a change of career later in his work life to real estate. He now works with Ray White and is loving the flexibility of the real estate industry.
George Yang Studied The Full Real Estate Agent Licence Course
The Full Real Estate Agent Licence (CPP41419 Certificate IV in Real Estate Practice) will cater to your needs. This course is the most popular choice for our students, giving them more flexibility within the industry.
Study in-class in Our Student Lounge With 1 on 1 Tutoring (Unlimited) or Online (Your Choice)

Only 10 Specially Designed Sets of Assessments​

19 Nationally Recognised Units of Competency (Office Fair Trading Compliant)​

Complete As Fast As You Like (You Have Up To 12 Months To Complete)
Experience The Validum Difference

Blended Learning
Online and In-Person
STUDY YOUR WAY!
Learner Portal
Study on any Device
(PC, Mac, iOS, Android)
FREE Student Lounge
Wi-Fi and Laptops
*Bookings essential
Personal Trainer Support
From Industry Professionals
No Exams
Open Book
Assessments
Unlimited
Re-submissions
No Additional Fees
FREE
Priority Marking
(Upon request)
FREE Recognition of Prior Learning
(Included in course fee)
Payment Plans
Interest Free
*Terms & conditions apply
VIP Membership
Exclusive Partner Offers and Industry Updates
Why Enrol With Validum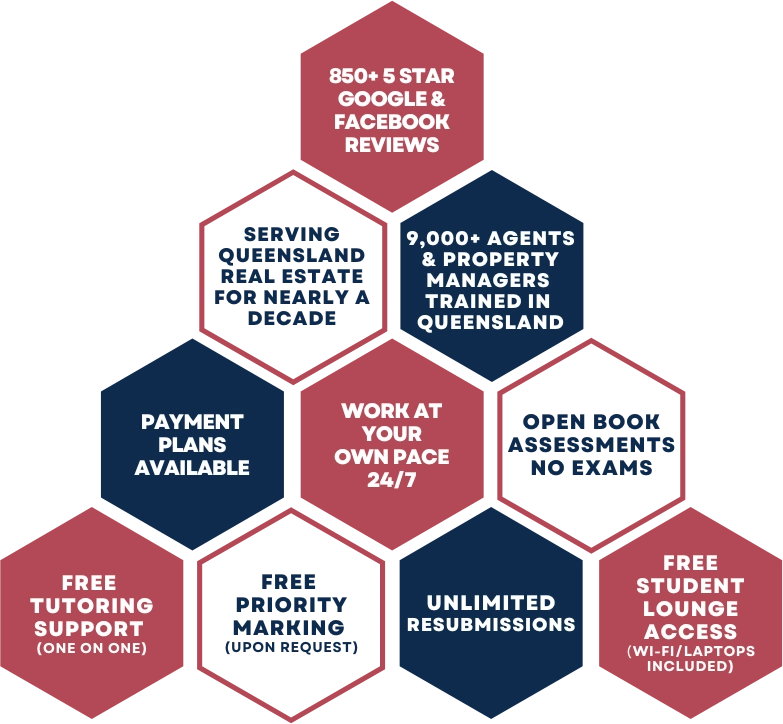 Join Over
9,000 Students

Who Have Enjoyed Validum Courses
Enrol with Validum Institute to Further Your Career in Real Estate
Wow! If every real estate agent applies what Validum's training offers towards attaining CPP41419 Certificate IV in Real Estate Practice, every one of them

...

would be sharing roaring success stories! I give great thanks to ALL at Validum Institute who guided me to make it past the finish line. Each team member is dynamic in their own talented and delightful way and I sincerely thank them for sharing the many challenging rewards this honourable CPP41419 Certificate IV in Real Estate Practice will bring when applied diligently - as trained by Validum Institute. If you are considering anything 'Real Estate', I fully recommend their guidance.

read more

Nancy Hegarty
03:55 01 Jul 22
More than happy to share my experience with Validum. The course was easy to navigate online, there was a good variety of learning tools and the support was

...

excellent, there when you need it, no waiting, just a phone call away.

read more

Lerene Conwell
03:30 30 Jun 22
Even though it was just a Real Estate Registration course, it was not easy with loads of subjective questions and roles plays. However the trainers and

...

assesors, particularly Michael and Trent are very approachable, knowledgeable and extremely helpful to make my experience a good one.

read more

At first the course seemed daunting however I was able to work through and the staff were always there to help especially when I needed it. Constantly making

...

sire I was going to complete in time which helped motivate me. Thank you!

read more

Shaun Koms
22:55 23 Jun 22
Very Professional Institute with The Best Trainers.Great Learning Experience.Highly Recommend.

gary singh
01:36 22 Jun 22
I was recommended to do the Real Estate Course by a friend who said it was thorough and better than other Training Institute RTO. It was hard at first as it

...

took a me a few weeks to get into the study mode again. Then I was going to give up as I could not think I would finish on time. However, after I spoke to student support (Ellen) and then our trainers (Trent and Michael), I felt more confident and finished the course surprisingly in a short period of time. I enjoyed the content of the course and have learnt heaps. The content of the course is well organized. All the staff are very friendly and helpful. I'm looking forward to a new career change. Thank you everyone at Validum.

read more

Victor and the whole team at Validum were extremely helpful. Would definitely recommend them over and over again.

Achol Anyuat
06:16 20 Jun 22
Anyone checking the reviews and looking for to join any real estate courses. I am telling you have come across one of the best real estate course provider in

...

QLD. Go ahead and sign up they are absolutely best in the field.

read more

Bigyan Oli
06:08 20 Jun 22
Would recommend this institute to anyone looking at getting into realestate! Validum staff were all so supportive and helpful through the entire experience.

Taylor Duxfield
05:34 20 Jun 22
What I was most impressed with was the speed in which my assessments were marked. Usually had them marked within a day. Would recommend Validum to anyone.

Glenn Price
05:05 20 Jun 22