Upgrade to Full Licence
(includes the CPP41419 Certificate IV in Real Estate Practice qualification)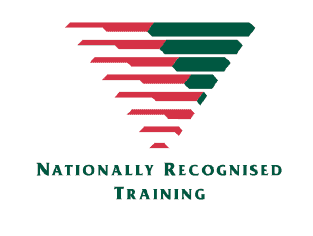 OFFER ENDS
Click the headings below to view information
What is an Upgrade Course?
An Upgrade Course is simply studying the additional Units of Competency that you need to reach the next level of real estate licensing requirements.
There are many reasons why people wish to upgrade their real estate qualifications.
Very often, people like to start with their Registration Certificate and upgrade to their full Real Estate Agent Licence once they have had time in the real estate industry and have decided that it is a good career choice for them.
Whether you are wanting to upgrade to start your own agency or simply to increase your knowledge and professional development, Validum Institute is the right training institute for you.
Course Duration
You have up to 6 months to complete this course, starting from the day we send you your login details.
Did you know?
As a minimum to undertake an upgrade course, you must have already completed the Queensland Registration Certificate course (12 Units of Competency under the CPP41419 training package).
If you have previously completed the Units of Competency from CPP40307, these Units are no longer accepted by the Office of Fair Trading as of 30 September 2021.
You will need to either complete the Full Real Estate Agent Licence Course (which includes the CPP41419 Certificate IV in Real Estate Practice qualification) or apply for Recognised Prior Learning (RPL).  Please contact us and speak to one of our trainers and assessors to discuss the RPL processes or visit our Frequently Asked Questions page for more information on RPL.
What Courses Can I Upgrade To?
Full Real Estate Agent Licence Course (which includes the CPP41419 Certificate IV in Real Estate Practice qualification).
How Do I Start A Career In Real Estate?
To become a real estate agent, property manager, administrator or agency owner in Queensland, you need to do is to obtain your Real Estate Registration Certificate or License.  Check your eligibility with the Queensland Office of Fair Trading (OFT) HERE.
Now you're ready to study your real estate qualification with Validum Institute.  Simply submit your details and we'll discuss your career aspirations and which course is right for you.
Once you complete your course with Validum, we will issue your Statement of Attainment certifying your course competency.
Apply online, or in person, with the OFT for your Registration or Licence and include a copy of your Statement of Attainment (note: this may take between 4-6 weeks to be approved).
Start your dream job in real estate.
Do You Have Payment Plans?
ABSOLUTELY!  We customise Payment Plans to suit your needs. Simply call us on (07) 3193 5270 to discuss your budget and payment plan terms & conditions.
At Validum Institute YOU are in control of your payments. No automated deductions from your account and you receive full unrestricted access to your course after your first payment is made.
Enrolment is Quick & Easy
Click on the button below and fill out your details. Once it's completed, you will receive the payment packs to get started.
Will I Need To Sit Any Exams?
NO – there are no exams at Validum Institute. Just uniquely designed sets of assessments via our very user friendly interactive learner portal. All assessments are open-book and competency based.
If at any time you have questions about assessments, simply contact our trainers and they will be happy to answer all your queries.
A Rewarding Career
Real Estate can be a rewarding career with many benefits:
Financial Freedom

Job Hours Flexibility

NO costly degrees or long qualifications required

NO prior experience required

Variety of career options
Upgrade from your Registration Certificate to your Real Estate Agent Licence Course (includes the  CPP41419 Certificate IV in Real Estate Practice qualification)
**ALSO NOTE YOU CAN UPGRADE FROM THE CPP41419 RESIDENT LETTING AGENT COURSE** – CALL US TO FIND OUT MORE.
If you are wanting to upgrade from your Registration Certificate to your full Real Estate Agent Licence, you will need to study and complete the following 7 Units of Competency:
CPPREP4506 – Manage off-site and lone worker safety in real estate
CPPREP4503 – Present at hearings in real estate
CPPREP5010 – Manage customer service activities in the property industry
CPPREP4125 – Transact in trust accounts
CPPREP5006 – Manage operational finances in the property industry
CPPREP4122 – Manage tenant relationships
CPPREP4124 – End tenancy
Six (6) Sets of Assessments
Our Assessments are uniquely designed and available via our user-friendly interactive online learner portal
Six (6) Months to Complete
Self-Paced Learning – This means that it may not necessarily take you that long to complete the course. The length of time it takes you to complete your course depends on various factors, such as your experience and the time you have available for self-paced study.
How Will the Course Be Delivered?
At Validum Institute, YOU are in control of the way YOU want to learn. That is what our affordable, flexible and customised approach to learning means. Your course will be delivered via an interactive online learner portal, combined with personal one-on-one trainer support and assessment help when you need it.
Study the way YOU want! It's YOUR choice:
Book into our Student Lounge to study in quiet and meet like-minded people also studying your course with direct access to onsite trainers
Study anytime, anyplace, on any device (PC, laptop, mobile, ipad, tablet) with our simple to use and interactive online learner portal
Why not combine both of the above? Access to trainers in person, online, or over the phone support in addition to the interactive online learner portal
Whatever study option suits YOU best, we will help YOU every step of the way. We pride our success on the success of our students.
Course Duration
You have up to 6 months to complete this course, starting from the day we send you your login details.
Earn The Big Bucks in Real Estate
Claim Your Obligation FREE Course Guide & Consultation Today!
Why Enrol With Validum
Join Over
9,000 Students

Who Have Enjoyed Validum Courses
Enrol with Validum Institute to Further Your Career in Real Estate
The trainers are very supportive and helpful! I was apprehensive at studying being a single mother that works full time however they made it easy and welcoming.

Kristy Smith
09:46 18 May 22
So happy to provide a very positive review for both the Validum Institute REA course and the support staff. Both are fabulous and we really enjoyed the

...

process. We did 95% online but also attended at Validum a couple of times. I personally wish to thank Victor for his support when we had our first listing and wanted to check over a few things to ensure we nailed it. He was so lovely and happy to assist. Ellen too was a delight to chat with and we thank you both. Kind regards to you all and thank you again for your brilliant support.

read more

Cindy Jeffrey
06:28 16 May 22
Great Course, Validum staff made this course very easy as they give you a lot of support. The platform is easy to use. If you are thinking about getting your

...

real estate license this is the best course to do....

read more

Professional & Efficient !!! thanks to their fast turnaround times with assessments, I was able to complete my course quickly.

Siddharth mahabal
00:08 12 May 22
I thoroughly enjoyed the content and assessment material Validum offered throughout their course. I managed to complete the course within my scheduled time

...

frame and am thrilled with the level of understanding I gained from the assessments. The assessor's ((Insert name drop here) Michael 😃) made the learning material easy to understand and offered constructive feedback to keep you on track! Thanks guys!

read more

Teeshan Mengler
08:47 11 May 22
Absolutely exceptional trainers. Always available and always reply promptly. Look no further than Validum if you are seeking any real estate training in

...

Queensland, they truly are beyond 5 star.

read more

Pamela Neilson
23:04 10 May 22
This was a wonderful study experience, I was able to complete this course in 4 weeks with the tutor's assistance.

Jennifer Alexander
04:23 10 May 22
Great experience with everyone at Validum, the team was amazing from start to finish.The communication is incredible. The trainers were there to assist me

...

every time I needed.Overall the process has just been super enjoyable and smooth, would recommend to anyone wanting to get trained in anything real estate!

read more

Arthur Girard
05:19 06 May 22
I can highly recommend Validum Institute for any Real Estate Training. I recently completed my Cert IV in Real Estate Practice and found the process fantastic.

...

From meeting with them initially, having a payment plan in place, feeling supported through the course and having practical, real life scenarios throughout the course, the content itself was delivered in an easy to understand format with clear instructions of what was expected along the way. Even the roleplays were fun to do!
I had completed my Registration Certificate with another RTO and I must say my experience with Validum was so much better by comparison. Thank you for giving the Industry exactly what it needs! I will definitely be singing your praises to any one looking to get into the industry or to upgrade their skills.

read more I can highly recommend Validum Institute for any Real Estate Training. I recently completed my Cert IV in Real Estate Practice and found the process fantastic.

...

From meeting with them initially, having a payment plan in place, feeling supported through the course and having practical, real life scenarios throughout the course, the content itself was delivered in an easy to understand format with clear instructions of what was expected along the way. Even the roleplays were fun to do!I had completed my Registration Certificate with another RTO and I must say my experience with Validum was so much better by comparison. Thank you for giving the Industry exactly what it needs! I will definitely be singing your praises to any one looking to get into the industry or to upgrade their skills.

read more

Kath Barker
03:09 05 May 22