Real Estate Auctioneer Licence Course
Coming Soon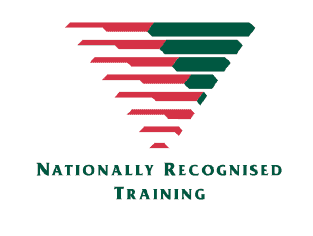 Click the headings below to view information
What is a Real Estate Auctioneer Licence?
A Real Estate Auctioneer Licence is a course that enables you to become an auctioneer. Auctions have become a very popular way to market properties. This course will give you skills and Units of Competency to be able to conduct and sell real estate property by auction.
If you are already in the real estate industry, or are looking at upskilling or upgrading qualifications, then this could be an excellent addition to your real estate career and agent profile.
Course Duration
You have up to 6 months to complete this course.
Do You Have Payment Plans?
ABSOLUTELY!  We customise Payment Plans to suit your needs. Simply call us on (07) 3193 5270 to discuss your budget and payment plan terms & conditions.
At Validum Institute YOU are in control of your payments. No automated deductions from your account and you receive full unrestricted access to your course after your first payment is made.
Will I Need To Sit Any Exams?
NO – there are no exams at Validum Institute. Just uniquely designed sets of assessments via our very user friendly interactive learner portal. All assessments are open-book and competency based.
If at any time you have questions about assessments, simply contact our trainers and they will be happy to answer all your queries.
A Rewarding Career
Real Estate can be a rewarding career with many benefits:
Financial Freedom

Job Hours Flexibility

NO costly degrees or long qualifications required

NO prior experience required

Variety of career options
There are 10 Units of Competency in the Real Estate Auctioneer Licence Course
Please note – These units form part of the CPP41419 Certificate IV in Real Estate Practice and CPP51119 Diploma of Property (Agency Management).
You will need to study and complete the following 10 Units of Competency:
CPPREP4001 – Prepare for professional practice in real estate
CPPREP4002 – Access and interpret ethical practice in real estate
CPPREP4003 – Access and interpret legislation in real estate
CPPREP4005 – Prepare to work with real estate trust accounts
CPPREP4125 – Transact in trust accounts
CPPREP4004 – Establish marketing and communication profiles in real estate
CPPREP5006 – Manage operational finances in the property industry
CPPREP4161 – Undertake pre-auction process
CPPREP4162 – Conduct and complete sale by auction
CPPREP4163 – Complete post-auction process and contract execution
Four (4) Sets of Assessments
Our Assessments are uniquely designed and available via our user-friendly interactive online learner portal
Six (6) Months to Complete
Self-Paced Learning – This means that it may not necessarily take you that long to complete the course. The length of time it takes you to complete your course depends on various factors, such as your experience and the time you have available for self-paced study.
How Will the Course Be Delivered?
At Validum Institute, YOU are in control of the way YOU want to learn. That is what our affordable, flexible and customised approach to learning means. Your course will be delivered via an interactive online learner portal, combined with personal one-on-one trainer support and assessment help when you need it.
Study the way YOU want! It's YOUR choice:
Book into our Student Lounge to study in quiet and meet like-minded people also studying your course with direct access to onsite trainers
Study anytime, anyplace, on any device (PC, laptop, mobile, ipad, tablet) with our simple to use and interactive online learner portal
Why not combine both of the above? Access to trainers in person, online, or over the phone support in addition to the interactive online learner portal
Whatever study option suits YOU best, we will help YOU every step of the way. We pride our success on the success of our students.
Course Duration
You have up to 6 months to complete this course.
Experience The Validum Difference

Blended Learning
Online and In-Person
STUDY YOUR WAY!
Learner Portal
Study on any Device
(PC, Mac, iOS, Android)
FREE Student Lounge
Wi-Fi and Laptops
*Bookings essential
Personal Trainer Support
From Industry Professionals
No Exams
Open Book
Assessments
Unlimited
Re-submissions
No Additional Fees
FREE
Priority Marking
(Upon request)
FREE Recognition of Prior Learning
(Included in course fee)
Payment Plans
Interest Free
*Terms & conditions apply
VIP Membership
Exclusive Partner Offers and Industry Updates
Join Over
8000 Students

Who Have Enjoyed Validum Courses
Enrol with Validum Institute to Further Your Career in Real Estate
Choosing Validum Institute was the best decision I made - their online course delivery is exceptional, customer service is outstanding and their efficient

manner of clarifying questions (and sorting my tech-challenges) was amazing!Validum pride themselves on offering a professional friendly service and my experience certainly confirms this to be true - from directors Victor and Wei-Loong through to my assessor Steve and on to Shelby and all of the lovely ladies who took my calls - they are all so accommodating and helpful.Validum offered me an awesome customer experience and I wholeheartedly recommend them!

read more
Fi Edmunds
00:30 21 Sep 21
Great experience! The whole team were friendly & very accommodating. Validum Institute has great training providers who helped me complete my course. Their

support and assistance is excellent. Special thank you to Mathew for his assistance. I would definitely recommend Validum Institute. Thank you.

read more
Aaron Emini
05:38 20 Sep 21
Great course delivery with teachers who encourage you well through the duration of the course. Thank you.
Validum is a Great RTO! All of my interactions with the Validum team were positive. The course materials were easy to access and well presented. Guidance from

the Validum team was great. On campus I used the comfortable student lounge to do some of my course work.I highly recommend Validum Institue.

read more
William Proft
11:18 17 Sep 21
Validum Institute is great place to start your real estate career. People working there are awesome and always ready to help or support if or when you need. I

hardly recommend Validum Institute.

read more
I absolutely loved studying with validum, it was hard in the beginning to find a reputable and trustworthy company to help me with my ambitions but validum

have done it to the highest degree. Wei is such an amazing support with the course and the whole team are so friendly and can work with you and your circumstances to help you finish the course. I just finished mine and am so happy it was with them!

read more
Georgie Jane
20:25 15 Sep 21
I would like to thank all of Validum's staff for the time they've taken and their all efforts for this course for me. I would also like to add my experience

during the course that Validum course's platform performs very well, it is efficient, and ideal as I have not had any issues of utilising the platform in addition to I found that Validum is very responsive and committed to their trainees and customers. Moreover, the Validum's training materials are comprehensive, clear and helpful.I feel that I am pleased I have taken this course from Validum institute.All in all, I will highly recommend Validum institute. They are professional, friendly, nice and natural.

read more
Alireza Matin
11:02 15 Sep 21
A solid well performed play form. Materials were sufficient for the test. Always available to help and responsive. Highly recommended. Thank you Validum!
Great experience all round, especially as a remote learner the portal works great! Thanks team
The staff, trainers and assessors are amazing, they always checked in to see how i was doing. If i was ever struggling they were an amazing help. They had

confidence in me when i wasn't so sure. Could not have completed this course without their guidance and support. Thankyou so much

read more