Validum Institute – Real Estate Training (RTO 41224)
Validum Institute (RTO No. 41224) is a Registered Training Organisation that delivers Nationally Recognised real estate and property courses and qualifications.
Whether you are starting a career in real estate or you are a real estate professional seeking further real estate training, Validum Institute can assist and mentor you for success in your real estate or property career.
We offer a range of real estate courses – from entry level courses into the real estate profession (such as our Registration Certificate or Resident Letting Agent Licence courses) right through to advanced courses for experienced real estate professionals seeking higher qualifications (such as our CPP41419 Certificate IV in Real Estate Practice/Full Real Estate Agent Licence course).
Our real estate courses are available:
Online – through the Validum Institute Portal (VIP), our interactive online learning portal
As a flexible blended combination of online and face to face training support to suit your needs.
The Validum Difference

At Validum Institute, we know that it takes more than a qualification to have a successful career.
Our commitment is to ensure that Validum Institute graduates not only have the qualification they need, but are equipped with the skills, knowledge and confidence to succeed in the world of real estate. We take the time to mentor and coach our students for real life situations they may face in the real estate world, equipping them with real on-the-job skills and training.
All our trainers and assessors are acknowledged specialists in their fields and are extensively involved in the real estate industry.
At Validum Institute, you can receive the additional value and support that we believe should be part of any real estate training experience that prepares you for the real world.
Why Enrol With Validum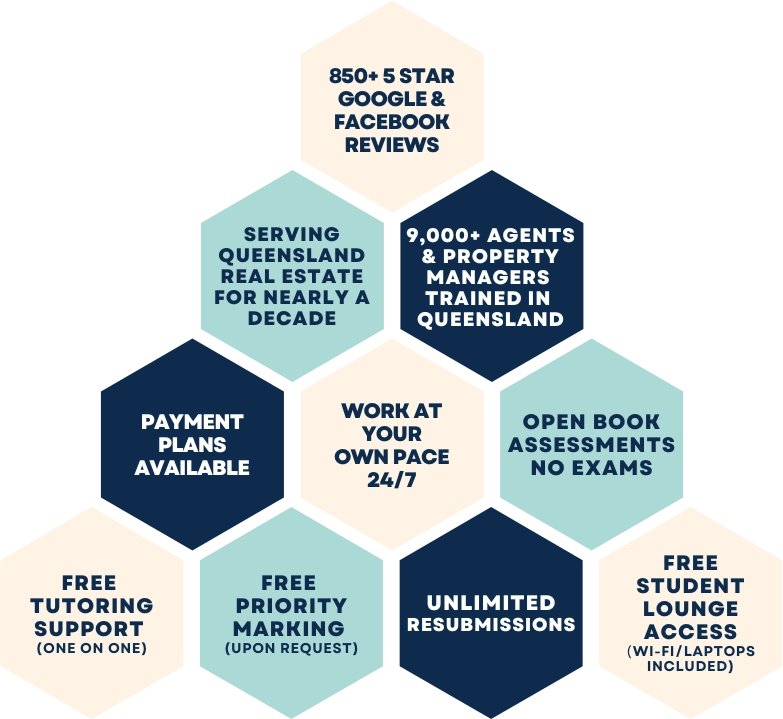 Join Over
10,000 Students
Who Have Enjoyed Validum Courses
I recently completed my Cert IV Real Estate Practice through Validum Institute, based on a referral from one of my contacts. Victor, Wei-Loong and the whole

...

team were a pleasure to deal with. Stephen McCann was my 1:1 trainer who was fantasic, engaging and a wealth of knowledge from the real estate industry. I have no hesitation in recommending Validum Institute for your real estate training needs!

read more

Adam Fahey
00:25 02 Dec 22
I just completed my course in short spin of time and it was all possible with help of the course trainer . The support and guidance provided by the Trainers

...

was outstanding and extremely responsive. I would highly recommend this institute to anyone furthering their studies in Real Estate.

read more

Extremely good system Validum uses. Any questions or misunderstandings were quickly resolved by the staff. I can't recommend them enough.

Jordan Maggs
01:20 24 Nov 22
After starting my license with another company and finding the process incredibly difficult, I registered to complete my license with Validum and had the best

...

experience! Their team and support are the best in the industry, and make the process of completing your studies straightforward and seamless. I'd recommend Validum to anyone looking to complete their real estate studies.

read more

Jessica Willmott
22:12 14 Nov 22
Highly recommended Validum Institute. Supportive team and fast turnaround!

Lana Ashard
12:24 14 Nov 22
Validum Institute is an amazing place to get your real estate license. Not only are they super helpful and supportive but the course itself is user friendly

...

and easy to understand specially with the help of the team there. I highly highly recommend to get your real estate license through Validum Institute.

read more

I have just completed my full real estate licence and found the flexibility to work to my own timeframes priceless. Being able to work it around my other

...

commitments made the course easier to manage. The support staff were always very helpful and easy to contact. I was very impressive with their responsiveness and you get your results back so promptly, no waiting months to find out if you have to provide more information or if you have passed that module. I would recommend them to anyone considering furthering their studies.

read more

Arlene Lewis
05:35 14 Nov 22
The support I received through out my course was amazing at any time I needed assistance the staff were always available to assist me I highly recommend

...

Validum if you are looking to get into real estate ⭐️ ⭐️⭐️⭐️⭐️

read more

MANNY KOTIS
03:53 14 Nov 22
Victor and the team at Validum are incredible. I can't thank them enough for their support and guidance. 10 stars!

Stefan Blee
00:15 14 Nov 22
The team at Validum were so helpful! The support I received throughout my course was exceptional. I would happily further my studies with them.

Nakita Baron
19:01 10 Nov 22